Randy Estelle Live at 10am June 26th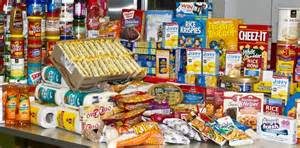 Grace Food Pantry Vision & Purpose:
The Grace Food Pantry has been established to provide temporary assistance for those in need of quality nourishment in a consistent manner and to foster healthy families in Dauphin, Lancaster and Lebanon counties for more than fifteen years.
Our vision is to provide supporting services to families in need in the form of food and encouragement.
Our desire to see our children experience a loving
relationship with the one true God. We desire to help them grow in His grace through His Word
and His Spirit, and to see them experience the joy of glorifying God through worship,
obedience, and love. Your child is of the utmost importance to us. We believe children are a gift
from God (Psalm 127:3) and they are greatly loved and valued by each member of the
Children's Ministry team. We take all necessary means to ensure that children feel welcome in
class; that we provide them with a safe and secure environment where they may play and
learn; that teaching is Biblically sound; and that volunteers are properly checked and monitored.
Watch for updates on the 2016 Missionary Convention.
Oct. 14 – 16, 2016