Welcome,  Friends and Family of Grace Chapel!
"12 But I would ye should understand, brethren, that the things which happened unto me have fallen out rather unto the furtherance of the gospel; 13 So that my bonds in Christ are manifest in all the palace, and in all other places; 14 And many of the brethren in the Lord, waxing confident by my bonds, are much more bold to speak the word without fear. 15 Some indeed preach Christ even of envy and strife; and some also of good will: 16 The one preach Christ of contention, not sincerely, supposing to add affliction to my bonds:17 But the other of love, knowing that I am set for the defense of the gospel. 18 What then? notwithstanding, every way, whether in pretense, or in truth, Christ is preached; and I therein do rejoice, yea, and will rejoice. 19 For I know that this shall turn to my salvation through your prayer, and the supply of the Spirit of Jesus Christ, 20 According to my earnest expectation and my hope, that in nothing I shall be ashamed, but that with all boldness, as always, so now also Christ shall be magnified in my body, whether it be by life, or by death." Philippians 1:12-20 (KJV).
We can't change our past, but we can learn from it. See why we may need to look back before we can move forward. Can you be glad in whatever was dealt you? If your praise is in tact and you're in your right mind be glad because God IS Enough! Rejoice because God is getting some glory in it! Continue to REJOICE! It's a decision and not just an event! "Storms strip away everything that you don't need so that you can know what is core through the essential nature of who Christ made you to be." Don't go into 2018 with whatever happened in your past and don't compare  yourself with others. Its turn around time! Get your eyes on the Word that God spoke to you, the high calling of Christ Jesus. "The Blessing ahead will ALWAYS be greater than the battle behind! God's intention is always more powerful than human motive! "What then? notwithstanding, every way, whether in pretense, or in truth, Christ is preached; and I therein do rejoice, yea, and will rejoice. "Philippines 1:18.
Begin to look forward and not behind and tell yourself that you are going to make it! It takes faith! Fix your eyes on where God is leading you to what's next in the days ahead! Jesus put a cross over your past and he delivered you and He's taught all of us through and over the journey. Don't memorialize your misery, NO!! look for your miracles! Don't be worried, depressed,  discouraged or dismayed! You are going to make it! His Word tells us that!! God bless you all and may He guide you through 2018! We love you BUT JESUS LOVES YOU MORE!!
Yours faithfully,
Pastor Mel & Rosemary
Upcoming Events
Sunday Service, June 17 –10:00 am 
Monday night, June 18, at 7 PM : Dr. Solomon Kyengo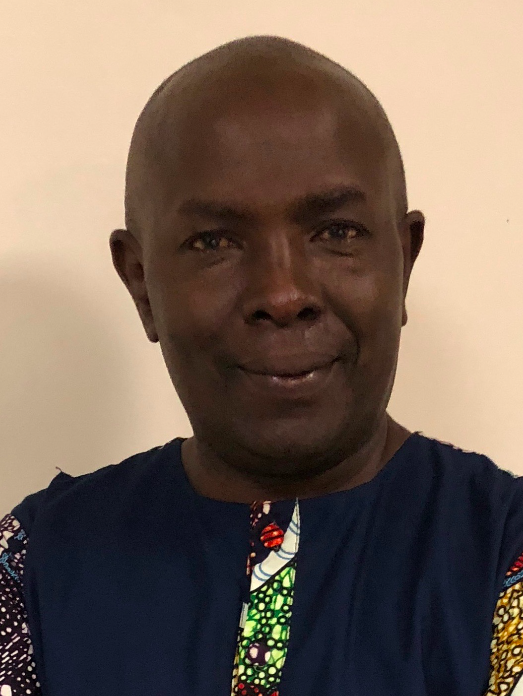 God is raising up messengers who are  willing to risk their lives to bring the word of God to unreached people groups.
Dr. Solomon Kyengo, professor of Islamic evangelism at Ukunda Missions School in Kenya, will tell how God has used Ukunda missionary training school  to powerfully impact East Africa with the gospel.
Dr. Solomon will share his own story, how as heir apparent of a powerful East African occult leader, he memorized the entire New Testament so he could be more effective in his debates against Christians. However, the Word changed his world even before he came to know Jesus. Dr. Solomon will also minister in song.
In our time together an opportunity will be given to invest in Ukunda Missions School, which is planning to open two new schools in the coming year, one in Tanzania and one in Paraguay.
Hope you can join us for a life-impacting evening.