Welcome,  Friends and Family of Grace Chapel!
"12 But I would ye should understand, brethren, that the things which happened unto me have fallen out rather unto the furtherance of the gospel; 13 So that my bonds in Christ are manifest in all the palace, and in all other places; 14 And many of the brethren in the Lord, waxing confident by my bonds, are much more bold to speak the word without fear. 15 Some indeed preach Christ even of envy and strife; and some also of good will: 16 The one preach Christ of contention, not sincerely, supposing to add affliction to my bonds:17 But the other of love, knowing that I am set for the defense of the gospel. 18 What then? notwithstanding, every way, whether in pretense, or in truth, Christ is preached; and I therein do rejoice, yea, and will rejoice. 19 For I know that this shall turn to my salvation through your prayer, and the supply of the Spirit of Jesus Christ, 20 According to my earnest expectation and my hope, that in nothing I shall be ashamed, but that with all boldness, as always, so now also Christ shall be magnified in my body, whether it be by life, or by death." Philippians 1:12-20 (KJV).
We can't change our past, but we can learn from it. See why we may need to look back before we can move forward. Can you be glad in whatever was dealt you? If your praise is in tact and you're in your right mind be glad because God IS Enough! Rejoice because God is getting some glory in it! Continue to REJOICE! It's a decision and not just an event! "Storms strip away everything that you don't need so that you can know what is core through the essential nature of who Christ made you to be." Don't go into 2018 with whatever happened in your past and don't compare  yourself with others. Its turn around time! Get your eyes on the Word that God spoke to you, the high calling of Christ Jesus. "The Blessing ahead will ALWAYS be greater than the battle behind! God's intention is always more powerful than human motive! "What then? notwithstanding, every way, whether in pretense, or in truth, Christ is preached; and I therein do rejoice, yea, and will rejoice. "Philippines 1:18.
Begin to look forward and not behind and tell yourself that you are going to make it! It takes faith! Fix your eyes on where God is leading you to what's next in the days ahead! Jesus put a cross over your past and he delivered you and He's taught all of us through and over the journey. Don't memorialize your misery, NO!! look for your miracles! Don't be worried, depressed,  discouraged or dismayed! You are going to make it! His Word tells us that!! God bless you all and may He guide you through 2018! We love you BUT JESUS LOVES YOU MORE!!
Yours faithfully,
Pastor Mel & Rosemary
THIS WEEK AT GRACE CHAPEL               
Sunday Worship Service: 10:00 am
Tuesdays 6:30  pm  Corporate Prayer 
Monthly Fellowship Meal
Sunday Feb. 18
Following the Service.
Please bring the following :
Salads, Soups, Casseroles & Desserts
The Church will provide drinks and paper products.
Communion will be served.
Looking forward to having fellowship with you!!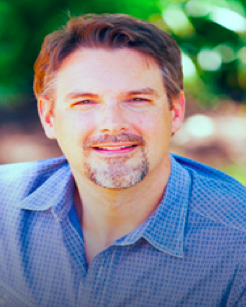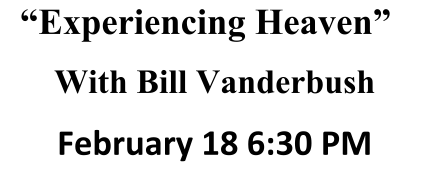 Jesus gave mankind the freedom to choose love or hate, and enough verses in the Bible to support both vengeance and grace.  Have you ever wondered how one book meant to reveal God has been itself such a launching pad for conflict and division?  Likely because as it reveals Him, it also reveals us.   God knew you before He formed you, so the question for us then is what did He know? For many years, the question has persisted, "Who am I in Christ?"  The question ought to be, "Who is Christ, in me?"  Because until you get a revelation of who He is, everything you think about who you are is merely a guess.  Pure doctrine and authentic belief is simply saying yes to what God believes about you.  And God believes some amazing things about you.  For it's not what we believe about Him that defines who He is, but what He believes about us that defines who we are. That union is the Divine reality that empowers the awakening of your true identity.
I can say, that God has erased every concept of distance and separation from between Him and you, that our union with Jesus Christ is vital to understanding our own identity. That His grace can clean you up faster than you can mess yourself up. That original righteousness is more powerful than original sin.  That if you don't know how good He is, may matter, what matters far more is what He believes about you.  
That God is always better than you think. (Eph 3:20)

That you are the mansion that God has created for Himself to dwell in (1 Cor 3:16),

that you were created as a way for God to express Himself (Ephesians 2:10),

and that you were found in Christ before you were lost in Adam (Ephesians 1:4).

 That right now, at this very moment, in or outside of time and space, God is closer to you than you can even imagine.  (Psalm 139:7, Acts 17:27-28)

 That it is His desire that you awaken to His reality, that you and God are…..well, this one you're going to have to read for yourself.  (John 14:20)  When it comes right down to it, Love, and only Love, remains.
Bill has been a Pastor for 25 years. After spending 12 years in Austin, TX, Bill and his wife, Traci, had a supernatural encounter that drew them into an incredible adventure of being shaped and fashioned by the power and grace of God.  They currently travel, speaking in conferences and churches around the world, as well as serving at Community Presbyterian Church in Celebration, Florida where Bill is a pastor. Bill's consuming passion is to empower people to do the greater works that Jesus spoke of and live out the mystery of our union with Christ. He enjoys empowering others to invade the impossible. That coming into agreement with what God believes will cause an awakening to your authentic identity and increase the manifestation of Spiritual authority from within you to affect the world around you.